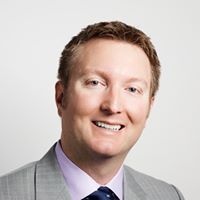 Jameson Sotheby's International Realty presents Tim Salm, consistently rated in the top 1% of Chicago agents by the Chicago Association of Realtors.

Tim brings an invaluable wealth of knowledge and experience to each of his clients. He has represented buyers and sellers in transactions ranging from quaint condominiums to multi-million dollar estate homes throughout all of Chicago's best neighborhoods. Since his entry into the industry, Tim has been a top-performing agent. In his very first year, he was named 'Rookie of the Year' by the Chicago Association of Realtors for selling both the highest dollar volume and the greatest number of units by a person entering real estate in Chicago. Each year since that time he has been recognized as one of the top agents in the city, and is currently the #1 agent at Jameson Sotheby's International Realty, and ranked in the top 20 of all Chicago Realtors. Additionally, Tim has been featured as an industry expert by several local periodicals including Crain's Chicago Business and Metro Chicago Real Estate.



Born and raised in the Chicago area and educated at the University of Illinois at Urbana/Champaign, Tim holds a degree in Finance and Real Estate. Prior to his entry in to residential sales, he was a real estate consultant at Arthur Andersen LLP. From that career, Tim brings with him an exceptionally detail oriented mindset that never fails to add a great deal of value to each step of the transaction. His in-depth knowledge of city neighborhoods, contracts, and all other facets of the transaction put each of his clients at ease knowing they are in very capable hands. Tim Salm is truly a '24/7′ agent who prides himself on being available for all of his clients day and night. Tim is rated in the top 20 agents in Chicago by the Chicago Association of Realtors.




For more than four generations, Don Benson's family has been actively involved in real estate architectural design, development, sales, and appraisal. While the Chicago native attended Northeastern Illinois University, Benson majored in Political Science and was employed as a residential leasing agent where he started his journey into real estate.

After college, Benson took a full-time position as Operations Manager with one of the fastest growing security firms in the Midwest. During his tenure, he trained, scheduled, and oversaw hundreds of employees and thousands of man hours. He was also responsible for company branding, corporate calling, and attracted many key clients to the firm. He was able to do this though unrelenting attention to detail, dedication to satisfying his client's needs, and his unwavering standards.

This level of customer service and tenacity is what Don brings his clients. He continues to produce excellent results for his clients both on the buy and listing side. His market knowledge, negotiation skill, and devotion to his client's needs are his trademark. Being a part of the Tim Salm Group has also given him the ability to facilitate hundreds of millions of dollars in sales, all while immersing himself in what it means to work relentlessly for his clients.